Montessori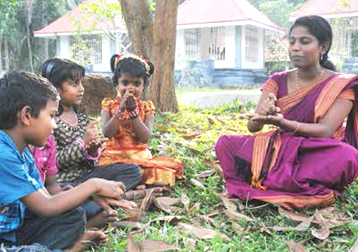 For Children from 3 years to 5 years of age, we have the Montessori School. Montessori is a method of education that is based on self-directed activity, hands on learning and collaborative play. In Montessori classrooms, children make creative choices in their learning, while the classroom and the highly trained teachers offer age-appropriate activities to guide the process.
Sri Sathya Sai Vidya Mandir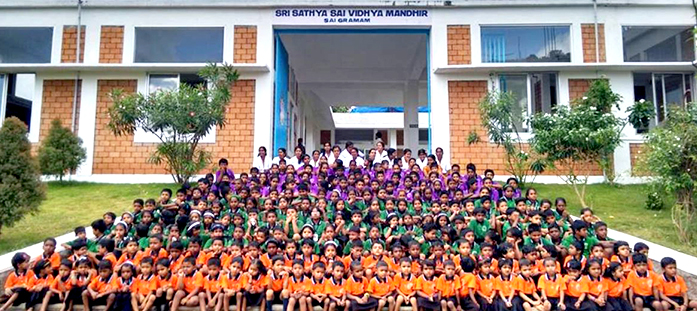 Here is a school that regains the age-old preciousness of the 'Gurukul' education. Sri Sathya Sai Vidya Mandir was inaugurated on 23rd March 2008 by Mr. TKA Nair, then Principal Secretary to the Prime Minister. Here, education is not any impersonal mechanical entity, but a heart to heart interaction between the teacher and disciples. Students-teacher ratio stands 10:1 ensuring much individual attention by teachers to their disciples. Students are not caught inside the brick walls of classrooms and imparted with text book wisdom alone. Instead, students of this school stay close to nature, enjoy the avian tweets and bee humming, and listen to the pulses of the environment. They set their brains free and kindle acumen to learn from seeing and experiencing. No fee is imposed by the school, literally making education hurlde-free. Also provided for free are food, uniforms, medical care and transportation.
Sri Sathya Sai Arts and Science College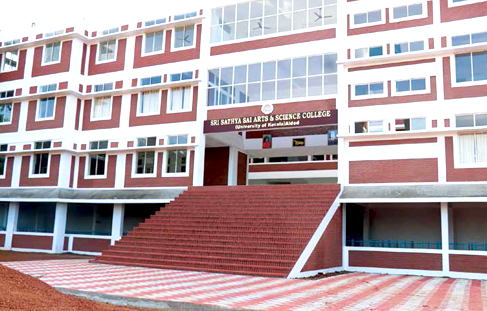 Adding wings of value for education It's going to be the first ever aided college in the name of Bhagwan Sri Sathya Sai Baba. This college upholds high ideals and sets its own model of not reducing education into a market commodity. Instead, the college has decided not to set apart any Management Seat — a common means for mincing money. The Sri Sathya Sai Arts and Science College hence will be a source of wisdom for the genuinely brilliant students to fetch excellence. The College offers following courses: B.Sc. Physics B.Com. Finance and B.A. English
IAS Academy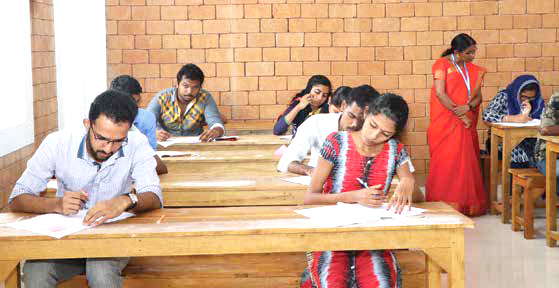 The IAS Academy, headed by K. Jayakumar IAS (Retd) is run by the Trust with the aim to train the bright and talented IAS aspirants, by providing them free classes and by making the study materials available to them without any fees or hidden charges. We want to ensure that everyone gets equal opportunities and that no student loses a valuable opportunity merely because of his social or economic conditions.
Computer lab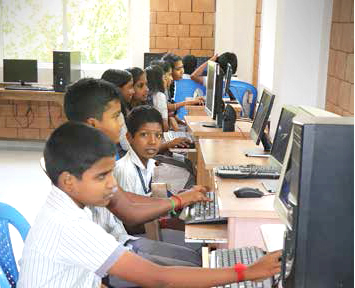 Sai Gramam instills its students and inmates to catch up with the current pace of IT boom. Knowledge and information being major inputs for the progressing world of today, Sai Gramam has set a well-equipped Computer Lab for helping students and inmates to avail necessary computer skill. The Computer Lab was realized with the magnanimous support provided by institutes and individuals. If the global software giant, Microsoft provided free computers, a generous nonresident Keralite donated the building. Today, at Sai Gramam, it is mandatory for all students and inmates to gain enough know-how in Computer and Sanskrit – the perpetual icons of human progress.
Sai Library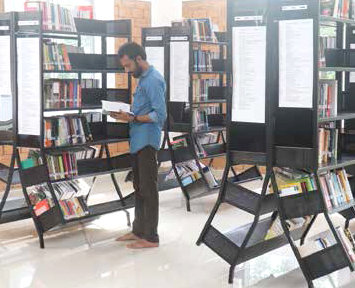 Reading can redeem the issues of ignorance. Avid readers can now quench their desire at Sai Library of Sai Gramam. Sai Library is a well set library to benefit students and inmates, besides readers of diverse tastes. Thanks to hundreds of books late E.U. Madhavan has donated to the Trust from his personal collections during his tenure as a member of the Trust. The project is also supported by HDFC bank that has donated book shelves, racks and a number of books. Mr. K. Jayakumar IAS, Mrs. Lizi Jacob IAS, Mr. M. Nandakumar IAS and Dr. Shanta Sadasivan have also donated books for the library.
Sai Sparsh- The free School for Autistic Children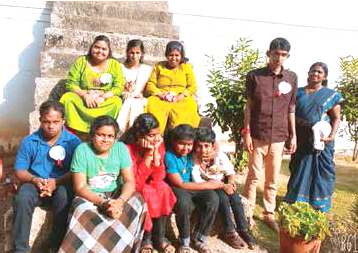 The free School for Autistic Children
The children with Autism, from the villages around are brought here, where they are given special education and are trained to sing and dance, something that relaxes them and soothes their mind. Horticulture therapy, Art therapy, Speech therapy all contribute to their overall development.
VEDA PATHASALA (VEDIC SCHOOL)
Here is the school that reclaims the eternal truths inherent in the ancient Indian language of Sanskrit. This school trains students of Sai Gramam to rightly chant Sanskrit verses and by heart timeless Sanskrit mantras useful in their life as well as for daily poojas.