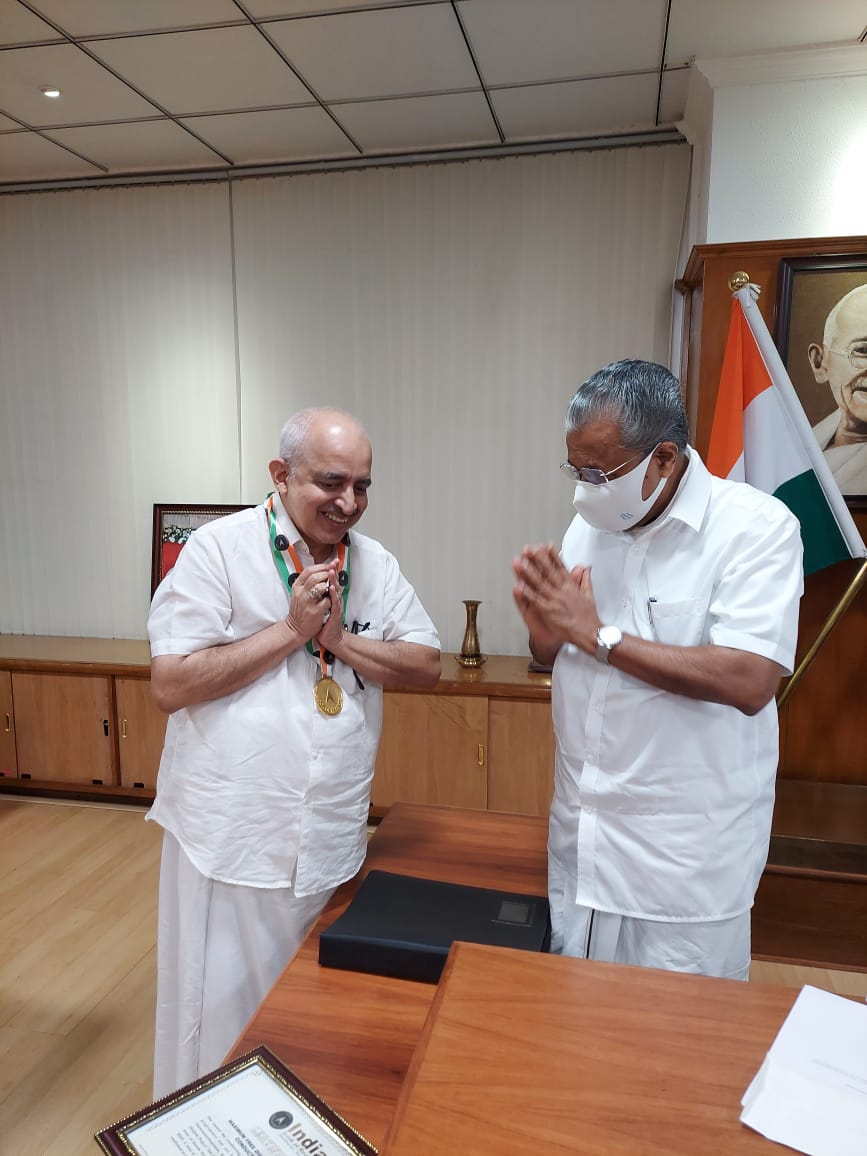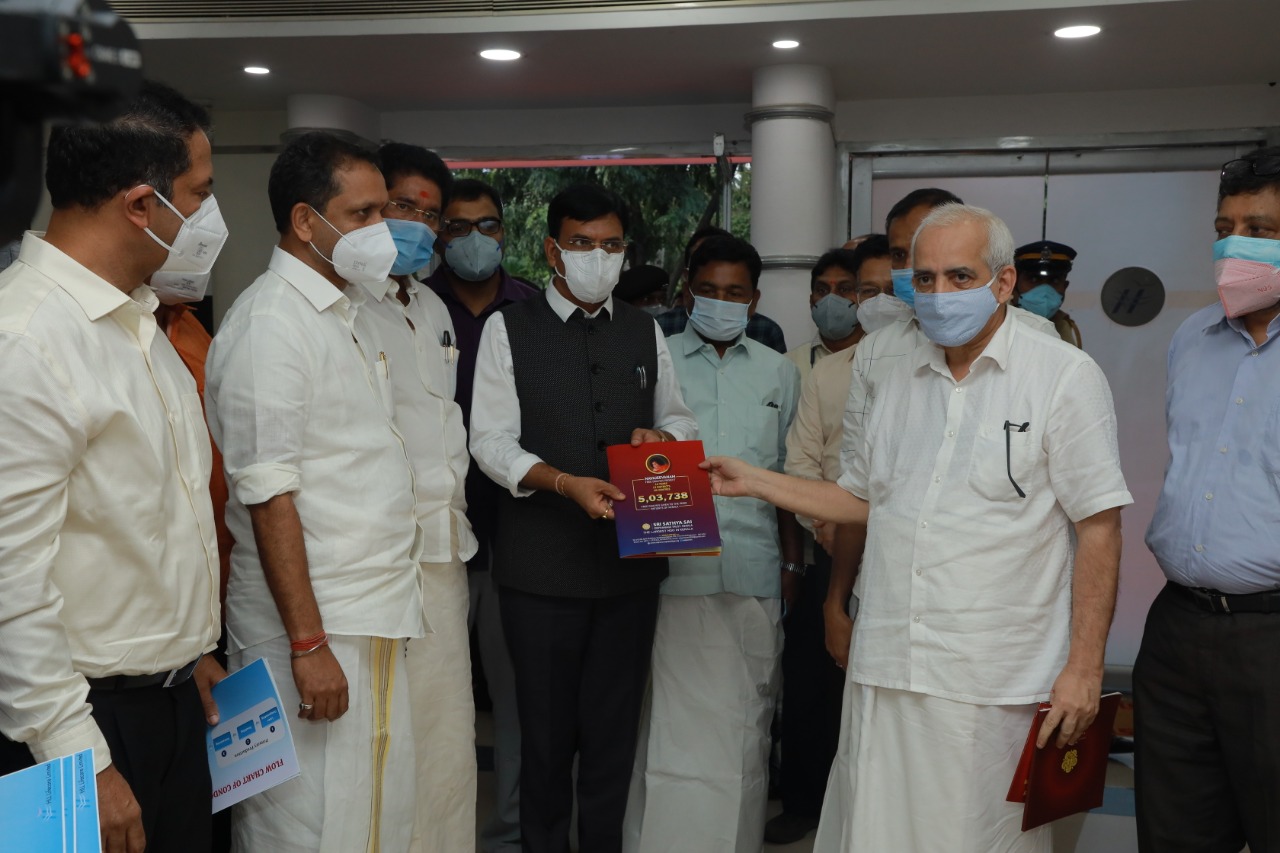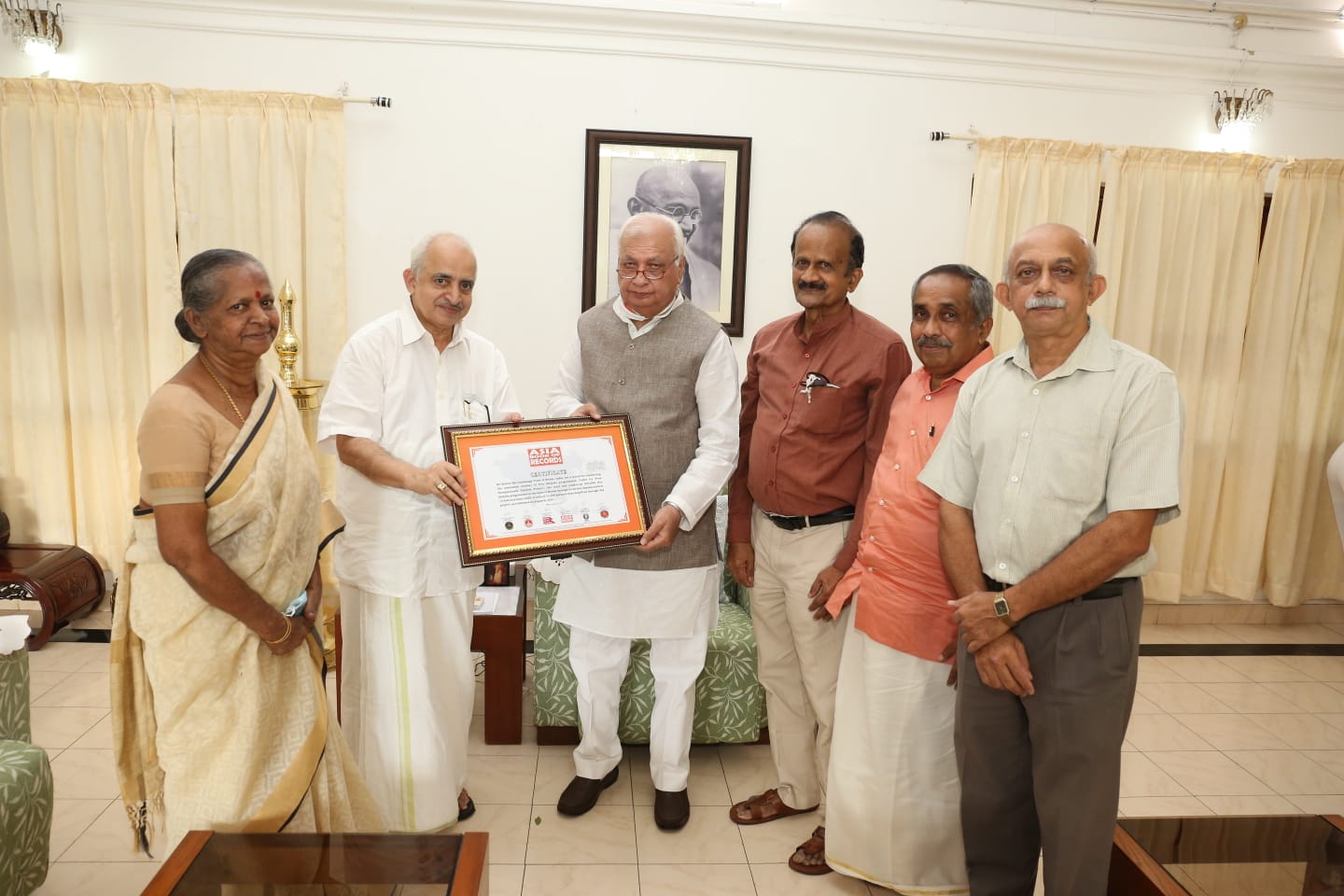 2021
Asia Book of Records for the maximum free dialysis programs conducted by an NGO
2021
India book of records for maximum free dialysis by an NGO
2021
Red Cross State Award for completing 5 lakhs free Dialysis
2021
VidhyadhirajaMemorial State Award for the Best Social Worker in Kerala
2020
K Chittilappilly Foundation State Award for Excellence in Social Service
2018
State Award presented by Honourable Minister for Health, Kerala for providing 3.5 lakh free dialysis across the State
2017
Janmabhoomi Legend of Kerala Award
2015
Jawahar Lal Nehru State Award for Best Social Worker by Nehru Yuva Kendra
2014
Malayalam Foundation Lifetime Achievement Award, presented by oomenchandy former chief minister of kerala
2014
Lions Excellence Award 2014 by Lions Club International
2013
KERALA STATE ENERGY CONSERVATION AWARD 2013 by the Government of Kerala for Energy Conservation Activities at Sai Gramam.
2013
State Award by Sri. MullakaraRathnakaran MLA for making Mudakkal, a liquor shop free Panchayat
2012
Sarojini Bhaskaran memorial state award for the best social worker presented by Honourable Chief Minister of Kerala Shri. Oomen Chandy
2012
Times of India included Mr. K.N Anand Kumar in change makers of Kerala
2011
Bishop Pereira State Award received from Bishop Dr.Susapakyam and Shri. K.C.Venugopal, the Honourable Central Minister of State for power
2007
Award for prevention of Child Beggary received from Shri. Jayan Babu, the worshipful Mayor, Corporation of Thiruvananthapuram.
2006
Award for rehabilitation of street children, Thiruvananthapuram corporation, presented by Justice R.Basanth
2002
Indian Red Cross Society Best Social and Humanitarian Worker Award